Don't know whether to order food from a restaurant that cater or book a caterer for your event?
Through professional caterer!
If you are unsure about what to do regarding arranging food for your event, then you have come to the right place. We will help you make the right decision regarding what factors to take into account for such decisions as well as highlight the crucial differences between Caterers and Restaurant catering. Usually the toss up is between ordering food in bulk from a restaurant or hire a caterer to service your event.
Catering Menu Options: (Restaurant Catering vs Catering Service):
Restaurants have their standard menus that tend to be limited & do not offer a lot of options. For your special event you would want the food also to be unique & special that isn't there on the regular food menu that can be found in any restaurant.
On the other hand with a professional catering service, you are spoilt for choice. A professional caterer who has been in the business for some time & servicing their customers' custom requirements will have an extensive menu from various cuisines that will suit the palates of a wide range of people.  Also, they will be more likely to accommodate most of your requirements as catering service is a highly personalized service. For example, Caterers offer hundreds of Vegetarian and Non-Vegetarian dishes from a variety of cuisines for themed events, corporate events or house functions etc.
Presentation (Restaurant Catering vs Catering Service):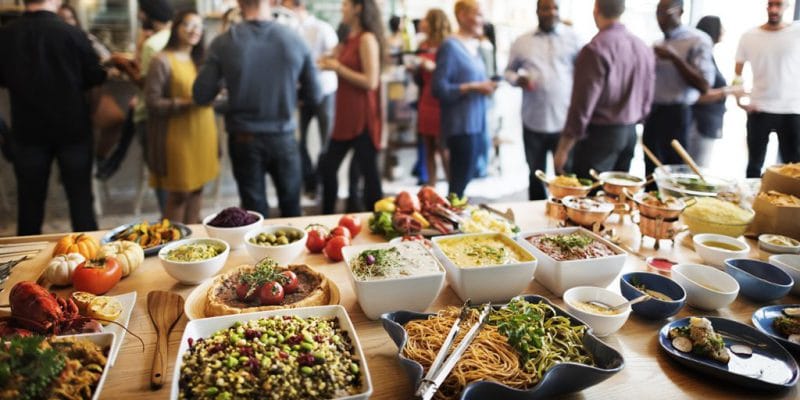 Restaurants staff may be good at food presentation for a-la carte meals in their restaurants but when it comes to servicing bulk food orders, they fall short even in buffets. A professional caterer will ensure that the presentation of food is enhanced multifold through tasteful decoration of food counters. This is the advantage that comes with experience of working in a totally new environment each time.
Ambiance
 (Restaurant Catering vs
Catering Service):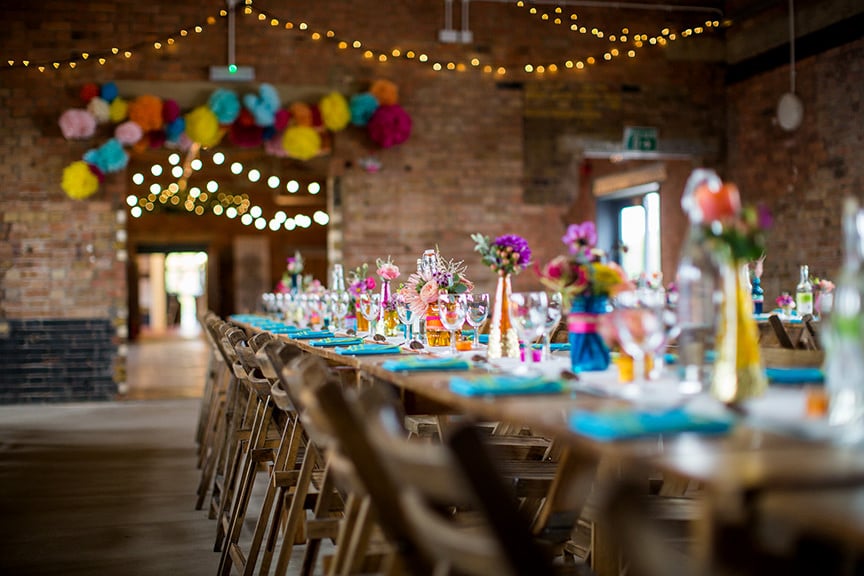 Restaurants have a standard and comfortable environment i.e. working from their own restaurant kitchen where options for creativity are limited. On the other hand, a full-fledged catering service has hands-on experience working in different locations under different constraints for different clients with different requirements for event decorations & hence caterers know how to push their limits to ensure tasteful decoration of food counters & the event venue in keeping with the mood of the party/event.
Restaurant Staff vs Catering Staff: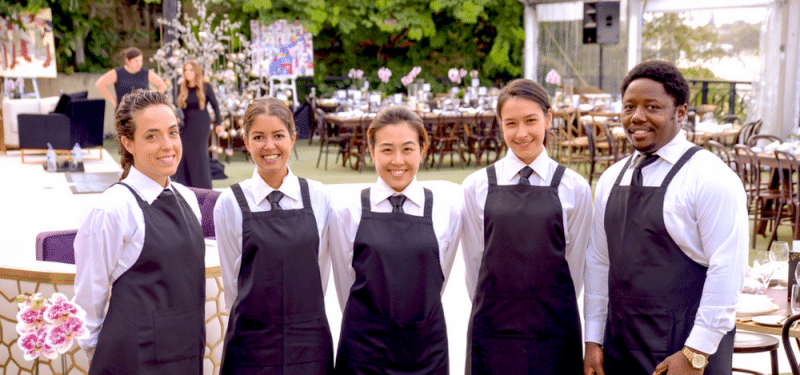 When it comes to Restaurant Staff, attending to an order of large gatherings is an intimidating experience for them as their staff is usually experienced to handle a steady inflow of diners at a time in their restaurant rather than a huge contingent of people; that is the precise reason why we hear so many complaints regarding slow service in even popular restaurants. And definitely, You, as a host, do not want to take any chance with leaving your guests hungry & under serviced for want of experienced staff. On the other hand, a full-fledged catering service has hands-on experience working in different locations under different constraints for different clients & hence they know how to push the limits to ensure the customer is served properly & in time.
Now, while it does seem that caterers are well suited for servicing bulk food orders, it can become slightly daunting as regards how to select one. But worry not, since yumEATS can help you in this crucial selection of catering service provider. yumEATS has many food service providers with different specializations & expertise onboarded with them and thus offer you with a wide range of choice. With our expertise gleaned from working with an increasingly growing list of clientele, we are well versed with how to handle any event in the most professional way so as to ensuring a successful event for you. We also have partnerships with well reputed event management agencies that will work with us to ensure
If you decide on hiring the Best Catering Service in Hyderabad for  your events such as your kid's birthday party/Puja Function/any house party or society function or for that matter any corporate event, you should consider yumEATS as we will assure you of a smooth and stress-free event all throughout so you and your guests can enjoy every moment of the occasion. The catering team will come to the venue with the cooked food carefully & hygienically packed for transportation to the venue while ensuring the food is fresh and maintained at the right temperature. yumEATS is accustomed to working under various venue– whether be at home, banquet halls, society clubhouses, outdoors, boardrooms, etc.
For yumEATS, no event is big or small as we have service providers who will take orders of any budget including small groups. When you hire a Professional Catering service like yumEATS you will have to worry for nothing,